Note: This page is for educational, and informational purposes only.

The Judgment Page

This is the Civil Judgement Page of a just a handful of Pro Se litigants who won judgments
in court. There is a very long list and much more that this, but this page is only a small example to prove that Pro Se Litigants do win! Pro Se's even beat them on Appeal!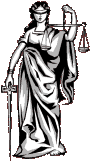 A Few Court Judgments by Pro Se Litigants
Do you think Pro Se (Self Represented) litigants win ?
Can Pro Se's Win ?
Of Course they win!... they do win even on Appeal!!!
DOWNLOAD THE CANCEL A MORTGAGE JUDGMENTS

(GO SEE THE $21 MILLION DOLLAR JUDGMENT BELOW)
Dowloads Some Real Judgment by Real People

DOWNLOAD SECTION

1. Download Cancel A Mortgage Judgment by Alfred McZeal

This is an Actual Mortgage Cancellation and Money Judgment
2. Download the Miller Appeals Court Judgment
Miller Vs. Deutsche Bank - Mortgage Fraud Case.
10th Circuit Court of Appeals

3. Download the McZeal / Sprint Nextel Appeals Judgment
Federal Circuit - Court of Appeals (Patent & Trademark Case)


4. Down the David Brash Federal Judgment
$21 Million Dollar Judgment - Fraud Case
(David Vs. Goliath)

"Dave Fixed Em"
5. Vienna Ho vs. Countrywide
6. Vien Ho Vs. ReContrust - Final Decision (published)
7. Action Item: The United States Court of Appeals for the Ninth Circuit affirms that activities incident to the non-judicial foreclosure of a deed of trust under California state law is not "debt collection" within the scope of the Fair Debt Collection Practices Act.
8. BRIEF OF AMICUS CURIAE CONSUMER FINANCIAL PROTECTION BURE AU
IN SUPPORT OF APPELLANT AND REVERSAL
HOW IT WORKS CONSULTING & SOFTWARE FEES SOFTWARE LICENSING FEES